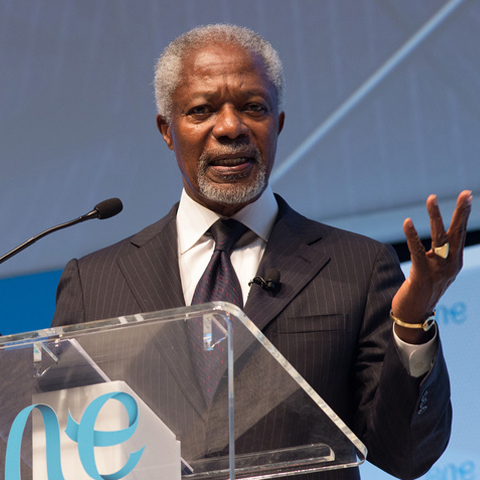 With the centre4s, I am deeply affected by the sudden passing of Kofi Annan, UN Secretary-General from 1997 to 2006 and Nobel Peace Prize winner.
While fully aware of the international realities, Kofi Annan was also independent minded and anxious to promote modern and more open governance at the world level and in particular in Africa.  People of the developing World and especially we Africans, because we are more in need, were permanently on his mind.
He has often and successfully struggled for far reaching programs to promote peace and understanding: the Millennium Development Goals, the Global Compact, Environmental Protection, HIV-Aids, the International Criminal Court, (ICC) the Responsibility to Protect (R2P), Respect of Human Rights.
Internationalist, he thought more often of Africans because he knew we were the most vulnerable of all. During his speeches at annual African Union summits, he was thus more applauded by the public than the Heads of the delegations.
With a long career, he had to face tragic crises like the one in Rwanda in April 1994. Still, the Security Council and the African Union know they are not blameless during those tragic events. From those events, he drew conclusions for Iraq in 2003.
Humble, energetic and with a good sense of humor, Annan, during my UN caree, was a colleague, then a friend and also my beloved and respected chief. I worked closely with him on several hot issues in particular the Cameroon Nigeria border, known as the Bakassi Crisis and Sudan for a brief Mission. I appreciated his wise guidance.
To his wife Nane, his children and to the members of his Foundation, I renew my sincere condolences.